Returning- A Sacred Self-love and Pleasure Practice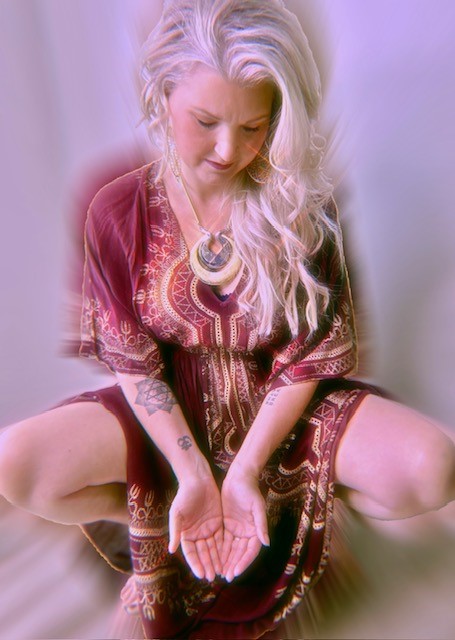 6-Week Self-Guided Course
It's time to see the Self as sacred and to know what it means to truly be Lit From Within. Come on this initiation by saying yes to the path of awakening and returning to spirit.
A self-love practice working with the Crown, Heart, and Yoni Portals. As Above. So Below.
Take a leap with me and experience Heart and Yoni Toning with Experiential Self-Pleasure Practices. Divinely guided through the sacred feminine archetypes as they remind you how sacred you are.
Supported by a healing blend of therapeutic breath, yoga/movement, body awareness, somatic psychology, vibrational alchemy, and channeled guided visualizations with higher consciousness awareness and quantum shifts while in an embodied state.
This is a powerful hands-on approach that allows you to easily regulate the nervous system, and generate more pleasure and joy in the body to create freedom and liberation while boosting your mental, emotional, spiritual, and physical health.
In addition, there is also a Sacred Sexual Toning and Self Love Pleasure Practice to reclaim the voice ( connected to the yoni), divinity ( the feminine and masculine crowns), pleasure ( feeling safe in the body), sacred sensuality (being present), and spiritual sexuality (royal inheritance) back to wholeness with the body as the gateway.
Answer Soul's inner call to live courageously!
Remembering.
Releasing.
Reclaiming.
Restoring.
Returning.
Rebirthing the Modern Mystic.
Awaken as we root to rise and heal and restore what we have been separated from for so long.
Our quantum mind
Our light body
Our alchemist's heart
Our Hara/Womb Oracle
Our inner spiritual authority / feminine crown
Our divine channel for wisdom/masculine crown
Our sacred truth
Our divine inheritance
Our divine origins
Returning to our innermost sacred union.
This practice is to return to what feels safe, pleasurable, and empowered in the body. Release the stories of shame and guilt or not enough or too muchness with the body.
Reclaim all that is sacred and return to seeing, feeling, and knowing your true value and worth. Connect to a heart-centered awareness to see the past stories and inherited beliefs and values with a lens of compassion to honor, heal, and alchemize.
Return to a deeper connection to the SELF. Journey inward as we will discover gems of love, value, worthiness, acceptance, and pleasure.
Work through a sensual channel while grounded and connected letting go of the old stories and inviting in more joy and pleasure into daily life.
Guides and Goddesses: Inanna and Ishtar, Lalita and Lakshmi, Bast and Sekhmet, Eve and Lilith, Isis and Neptheth, and sun goddesses and solar feminine guides.
Intentions: Return to Self-love, self-worth, self-acceptance, self-value, self-respect
This is a trauma-informed practice based on almost 2 decades of work with clients, supervising, and consulting as a licensed and trauma-informed somatic Psychotherapist and art therapist. In addition, having a background as a Trauma-informed yoga instructor, Reiki and Pranic Practioner, Temple Body Artist, and Sacred Feminine Healing Arts channel and guide has created an integrated approach to sacred transformation.
Divine expression of feminine energy.
Creative sexual flow for healing and manifesting, for the highest good.
Royal energy with ancient wisdom
Remember and reclaim your crowns
Learn the art of energetic alchemy with Fire and Water Energies
Feel yourself as an extension of cosmic energy.
Allow how to open, give, and receive with pleasure
Practice receiving with crystal clear clarity to think and act from a conscious place
Learn how to easily balance the Chakras
Grounding tools for a safe and supportive practice
Empowering and confident
The embodiment of Ruby Fire Love frequencies
Voice is aligned with spiritual channeled truth.
Effortlessly channel divine creations
Fully expressing self authentically.
Full acceptance
See yourself as a divine reflection of your heart and soul.
Body worship- love and celebrate all parts
Gratitude for the phases of the moon cycle, bleeding, surrendering to the flow.
Fill yourself with light
Diamond light body activation
Change 🧬 DNA, cellular level, shifts frequencies, activated, initiated, vibrational, gently awakens Kundalini
Benefits:
Relieve stress
Raise in life force energy
Anchor in the Damond Light Rainbow body
Embody your creative spirit
Remove Self-expression scars
Release womb wounds
Awaken and Activate freedom, flow, and fluidity
Reclaim your value and worth
Align intuition and innate wisdom in the body
Restore peace and beauty of sacred spiritual sexuality
See life more vibrantly
Brings the body, heart, and spirit back into alignment
Harness your mystical gifts and talents
Learn ancient mystery school teachings
Connect heart-centered wisdom to creative sexual energy
Align your purpose and your passion
Ignites passion through pleasure
Creates hope for the future
Cultivates a destiny you desire
I TRUST. I ALLOW. I OPEN. I RECEIVE.
6-WEEK COURSE INCLUDES
6 recorded audio and video sessions for lifetime use
Trauma-informed body-centered pleasure practices
Self-guided journey questions for insight
Channeled and divinely guided practices to activate
Playlist with toning vibrations to open the portals
1-30. min deep dive call with Molly
Private community to stay connected and supported
At-home practices for comfort and flexibility
288.00
Or
A Sacred Self-Love and Pleasure Goddess Box ( limited to local participants only)
(includes intuitively chosen crystal yoni wand, crystal yoni egg, Bluetooth light projector, yoni steam herbs, blue lotus tea, anointing oil, and a few other sacred goodies!)
Plus everything in the first offering.
388.00
While channeling a rite of passage ceremony for my coming-of-age daughter, I was shown a self-love temple body activation practice that could support so many others to return to Self-love.
It is vital that we raise our children to create a beautiful and loving relationship with their bodies and their sexuality. I want my daughter to know that her body is a sacred temple. To have the wisdom and knowledge of her sacred sexual fires within and the spiritual attributes they carry. True inherited value and worth are only found within.
Rituals, Rites of Passage, Initiations, and Ceremonies.
Dance on the spiral to reclaim your blood and ancient lineage. Become reborn to fully empower the spirit and embody your Goddess Soul essence.
I created Returning: A Sacred Self Love and Pleasure Practice, which wanted to be shared not only with my daughter but with all the Magdelene Daughters and those of the Rose lineage.
It is time to remember that we are holders of the Scarlet Codes.
It is time to heal and repair thousands of years of trauma and separation.
It is time to know we are sacred and reclaim our divine inheritance.
Reclaiming and remembering our divine value and worth is critical to future generations.
Returning to
Rites of Passage, Rituals, Initiations, and Ceremonies
The Magdalene Daughters
The Scarlet Codes
Temple Body Activations
Ruby Fire 🔥 Frequencies
Spiritual Sacred Sensual Sexual Energy Practices
To reclaim your sacred sexual rites, sovereign control over your own pleasure desires, and sexuality with self and others, sexual pleasure, desire without shame, fear, anger, guilt, and ridicule from the past stories and patriarchy.
Initiation into wholeness and oneness of the sacred union, twin flame activation and fully aligning on one's soul path and purpose.
To alchemize and move through the woundedness of the pain. Trauma, ancestral trauma, abuse, and curses held in the body, DNA, chakras, or around our sexual and creative fires.
Release and transform co-dependency beliefs and patterns of old narratives, addictions, power and control, inherited patterns, and past relationship imbalances with love and compassion. Alchimizing what was not supportive and nurturing on a physical, emotional, mental, and spiritual level.
Balance the give and receive.
Reclaim value and worth and align with the soul's highest timeline.
Discover where joy and pleasure create soul-led desires.
This practice has the benefit of increasing the release of endorphins, dopamine, serotonin, and oxytocin, a hormone and neurotransmitter that is linked to connectedness and trust.
It also increases your heart rate and promotes stamina, which can also support your overall health and mood. In addition, it can also aid in:
reduced pain and discomfort
increase pleasure, joy, bliss, awe,
reduce stress, depression, and anxiety
attenuate inflammation
improve mood
boost self-esteem
support a healthy immune system
support memory and cognitive function
The Vow of the Priestess of the Pink Rose-
To honor my sacred temple body vessel and as a creation of the divine feminine in form. To align as a channel for light and wisdom to flow through and to reflect this on all thoughts feelings emotions and actions. To create and act from love within in balance and harmony for the greater good of all.
I am
The most abundant versions of myself in all totality. And so it is-
Open and say YES to your Holy Inner Quest on this Dragoness Journey.
A sacred, sensual, sexual, self-loving pleasure practice to take you through the rites of passage of the Rose lineage.
Tools that will support you on this journey:
Yoni wand, yoni egg, headphones, voice, journal, drawing materials, essential oils, Caco/Blue Lotus/ or something to support a calm mind and body, candle, or visual light projector.
Please reach out if you have any questions.
If you have experienced childhood or adult sexual trauma and have not already processed through with a therapist or healing professional, then this course will NOT be for you.
Book References:
Soulwork Signature courses: The Light Body Warrior, The Divine Alchemist, the Creatrix, and the High Priestess
The Art of the Sacred Feminine Oracle-Molly Douglas
Healing Arts Yoga Guide and Manual-Molly Douglas
Sex Preistess- Nadine Lee
Womb Awakening- Bertrand
The Magdelen Manuscript
The Tablets of Light- Danielle Hofman
Jung- Alchemy, Kundalini, Archetypes, Imaginal Realm
Your Instructor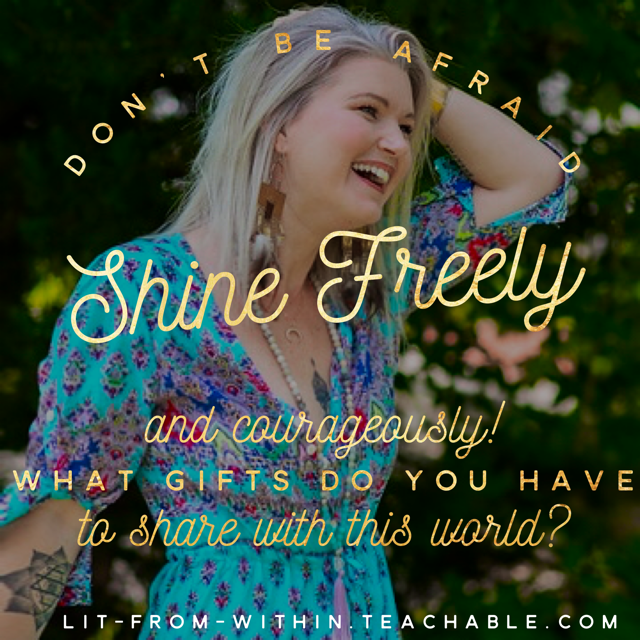 Art Therapist, Trauma Sensitive Yoga Instructor, Sacred Feminine Embodiment Leader
Molly Douglas is a teacher of the Creative Intuitive Arts, a mentor and guide of the Heart Centered Way of being, a Sacred Feminine Embodiment Leader, and an activist for the healing and evolution of the planet. Working in the field of trauma for the past 12 years has laid a foundation for her expanded knowledge and deepened her spiritual growth as a master of psycho-spiritual transformation. Molly blends her teaching and leadership as a Licensed Mental Health Counselor, a Board-Certified Art Therapist, a trained Trauma Sensitive Yoga Instructor, a Level I & II Reiki Practitioner, and a channel for the divine light. Molly is the founder and Creatrix of Healing Arts, PLLC, A Body, Mind, Spirit Wellness Center and Lit From Within™ Living Aware, Awake, and Aligned.
Molly offers programs that support sacred embodiment, self-expression, inner spiritual authority, and soul leadership through an online classroom and community and global mentorship called Soulwork Signature™. Through the development of A Healing Arts Method™ or (A-HA Method), Molly has supported hundreds of clients to become the BRIGHTEST, and BOLDEST versions of themselves and sacred transformation to take place. Molly stands for the activation and embodiment of bringing sacred back to self, others, and the planet through the Art of the Sacred Feminine to help birth a new way of being for all.
Course Curriculum
Introduction. Lesson 1
Available in days
days after you enroll
I Trust. Returning To The Sacred Mind (Sensual) Lesson 2
Available in days
days after you enroll
I Allow. Returning To The Sacred Heart (Spiritual) Lesson 3
Available in days
days after you enroll
Frequently Asked Questions
When does the course start and finish?
The course starts now and never ends! It is a completely self-paced online course - you decide when you start and when you finish.
How long do I have access to the course?
How does lifetime access sound? After enrolling, you have unlimited access to this course for as long as you like - across any and all devices you own.
What if I am unhappy with the course?
We would never want you to be unhappy! If you are unsatisfied with your purchase, contact us in the first 30 days and we will give you a full refund.